Disinfection Dispenser With Sensor and Stand
Product information "Info column with sensor dispenser - blue"
Disinfectant sensor dispenser
Battery operated
Stele dimensions 40x125x15cm (WxHxD)
Vaporizer spraying time 1-2 sec.
Consumption approx. 0.4 ml / spraying process
Total weight 12kg
individual print on both sides
Standard layouts
Pharmacy, car dealership, barbershop, boutique, office, florist, hairdresser, note, practice, blue, green, individual print, orange, pink, red, turquoise

You want to order a larger quantity

You would like to receive a test product for free to convince yourself of the quality?

or you have other questions?

No problem, write us here or in the chat and we will get back to you immediately!

If you do not want to create your own print data, you can use our professional service for this purpose.

Buy the service very conveniently here in our shop.
Professional graphic design for your textile print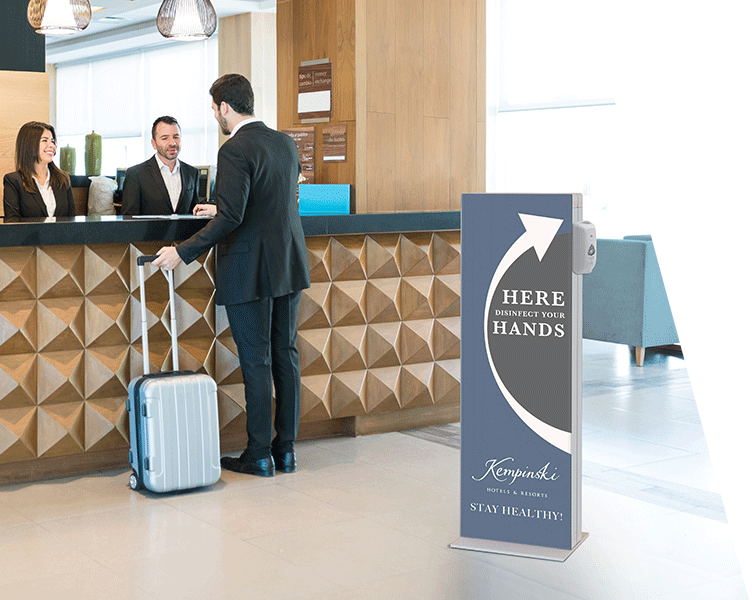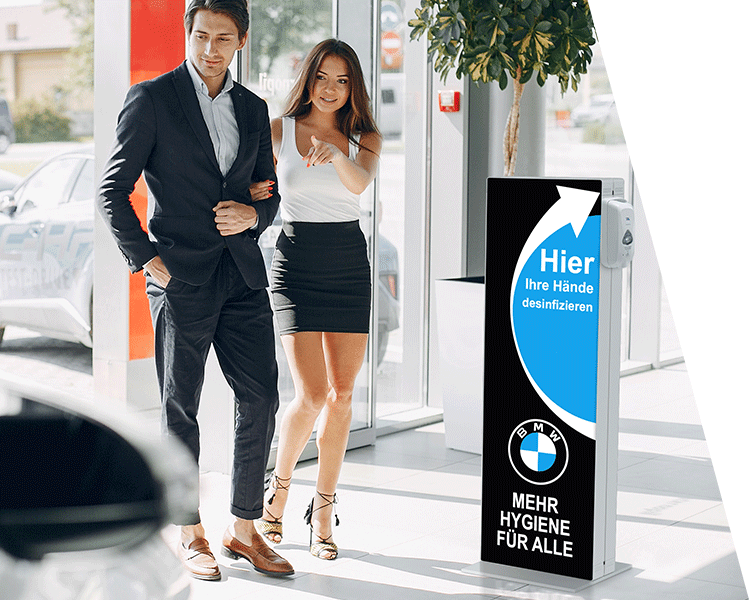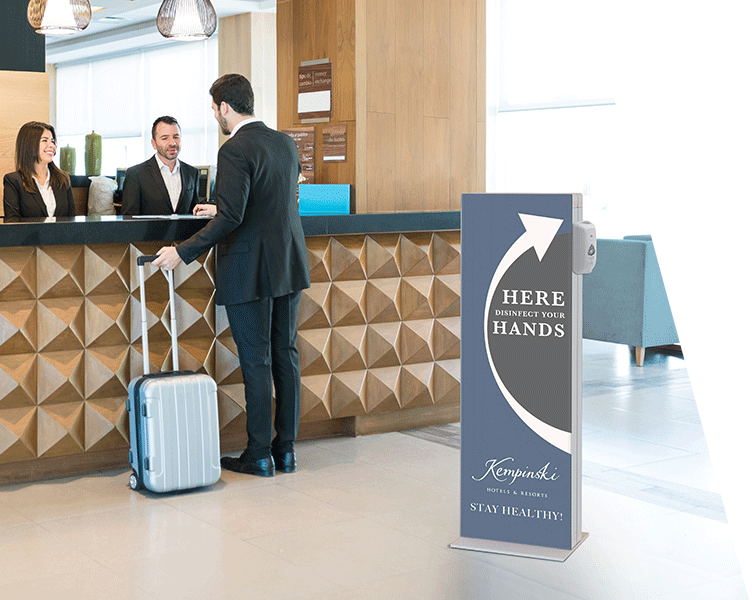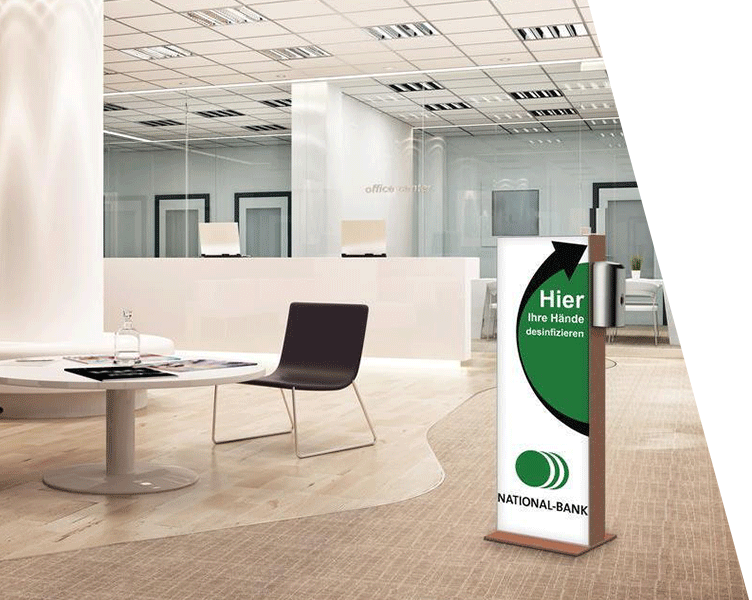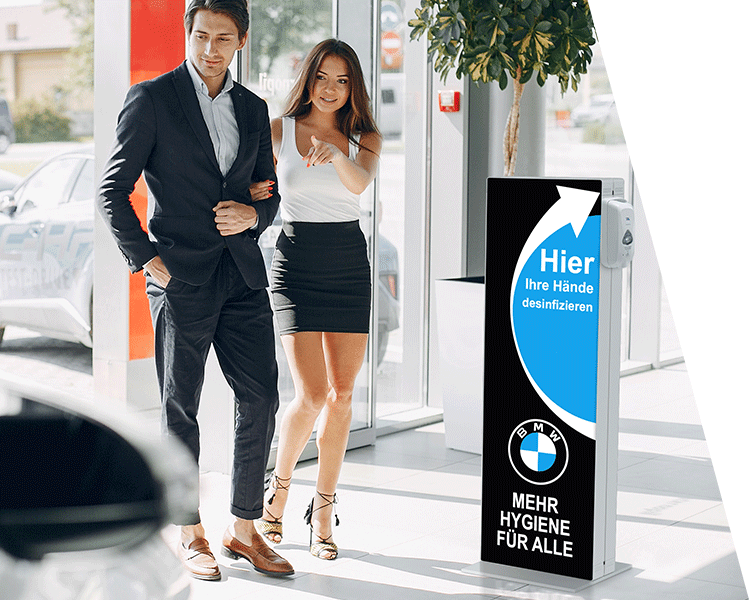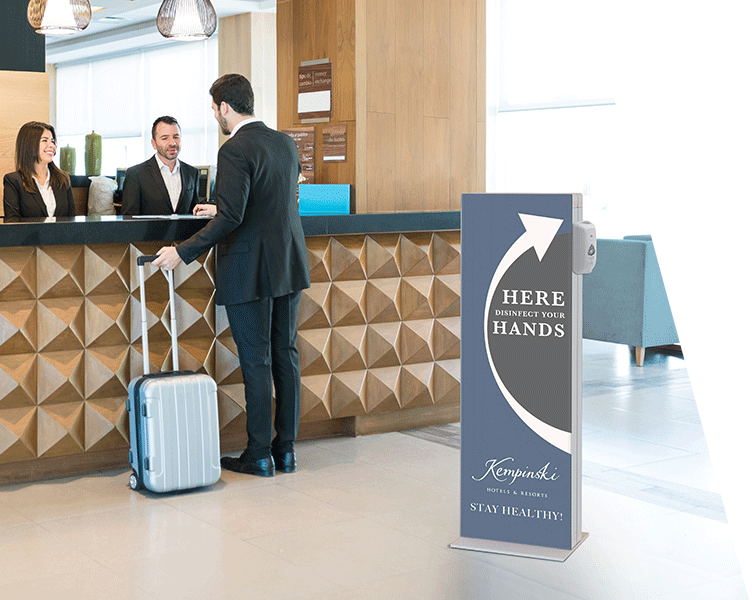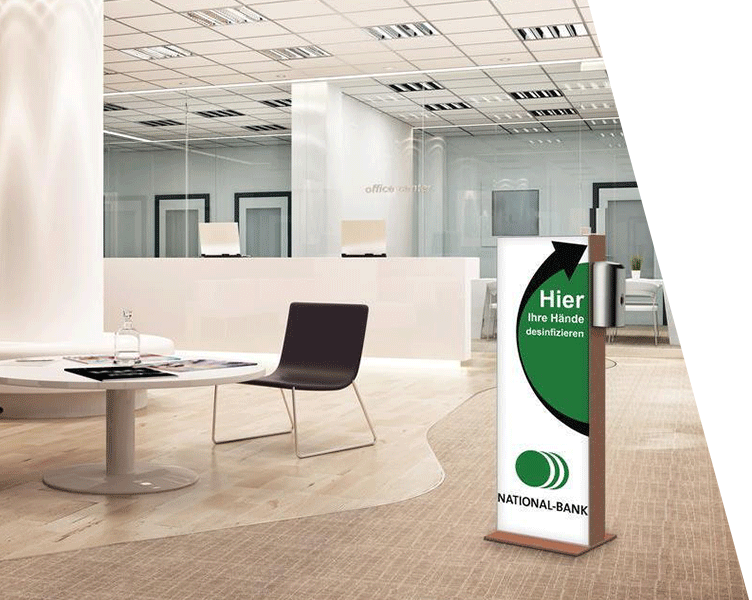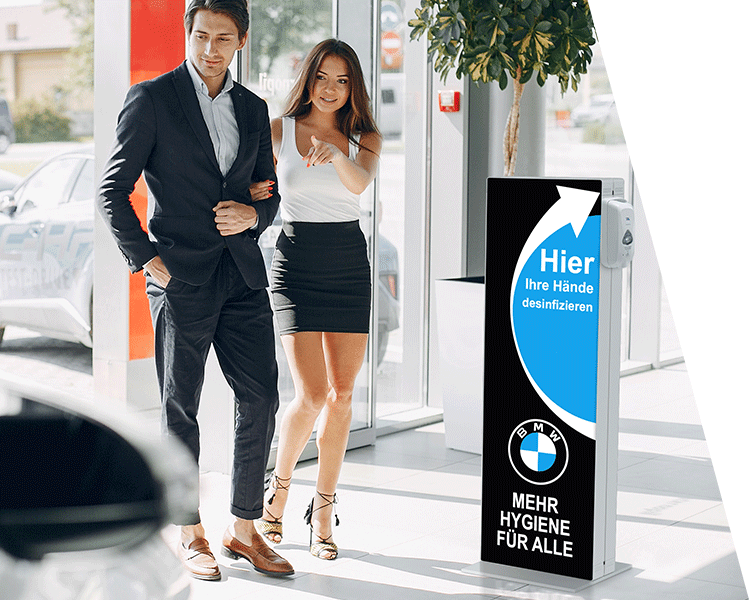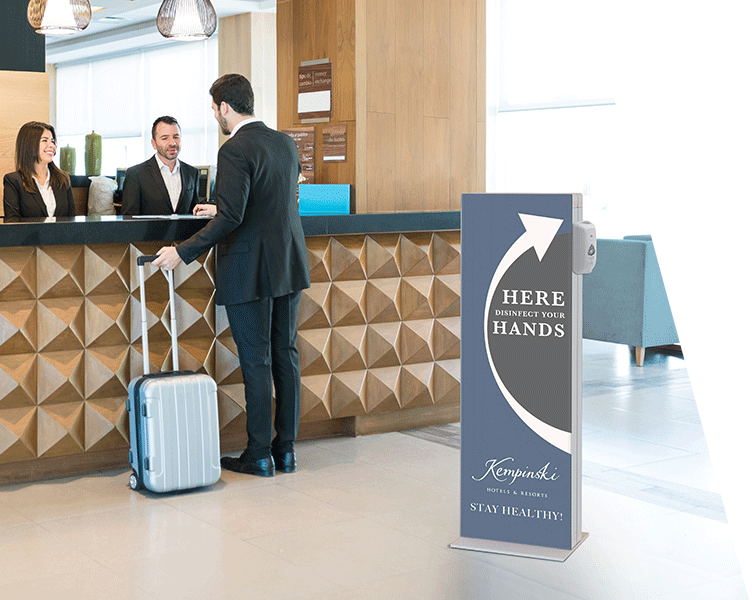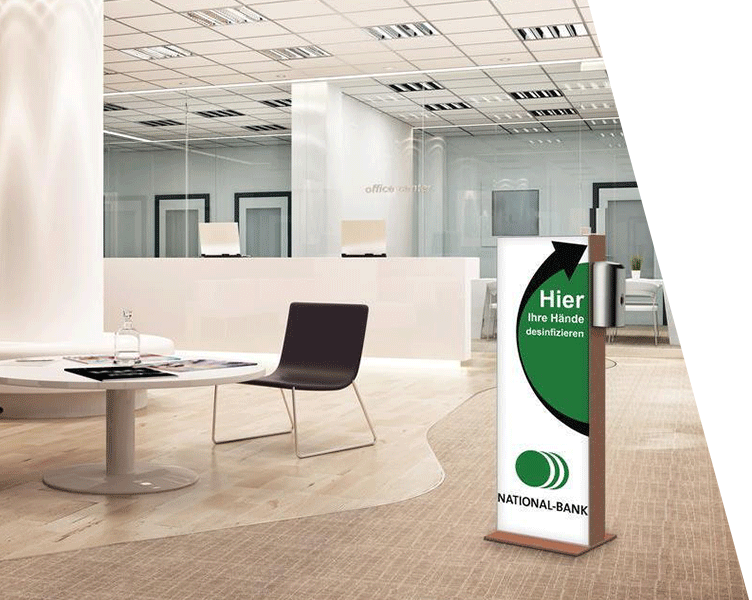 Feel free to use our 3D model to get a better impression of what you would buy.

PIXCARE is a brand of PIXLIP
The world market leader in LED illuminated advertising spaces