Disinfection Dispenser With Sensor Control
You can now easily react to the currently increasing danger of infection in public places:
Touchless disinfectant dispenser with sensor control for easy and fast hand disinfection. Operation is extremely simple: Hold your hands under the spray nozzle and a fine mist spray film is applied immediately, protecting you from infection.

The spraying system enables a very economical use of disinfectants.
To refill the tank, simply remove the hood and pour the disinfectant into the tank.

Technical details:
Spray time: 3-5 sec.
Power connection: Battery operation
Weight: 1 kg
Colour: White
Dimensions: 12,5x26x10cm (WxHxD)
You want to order a larger quantity

You would like to receive a test product for free to convince yourself of the quality?

or you have other questions?

No problem, write us here or in the chat and we will get back to you immediately!

If you do not want to create your own print data, you can use our professional service for this purpose.

Buy the service very conveniently here in our shop.
Professional graphic design for your textile print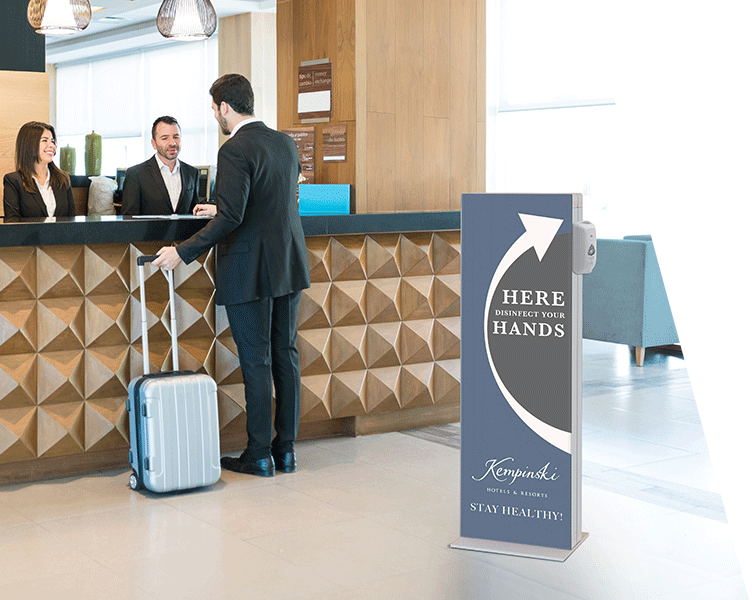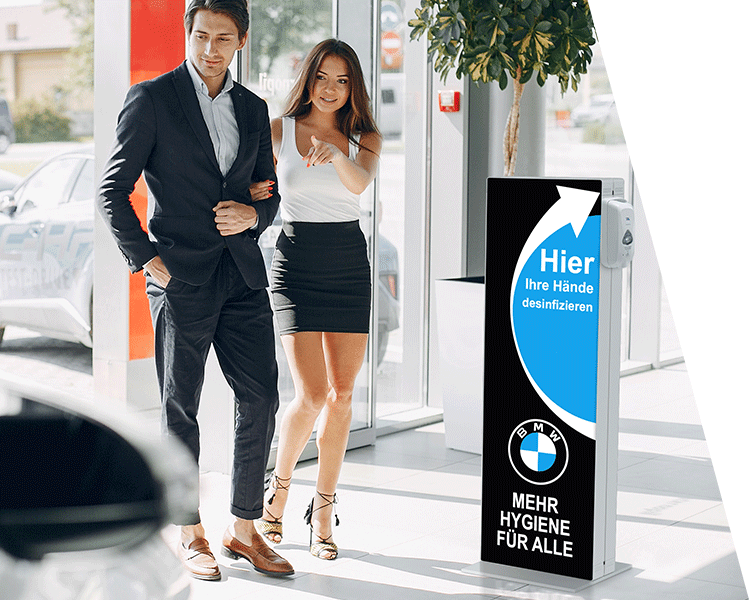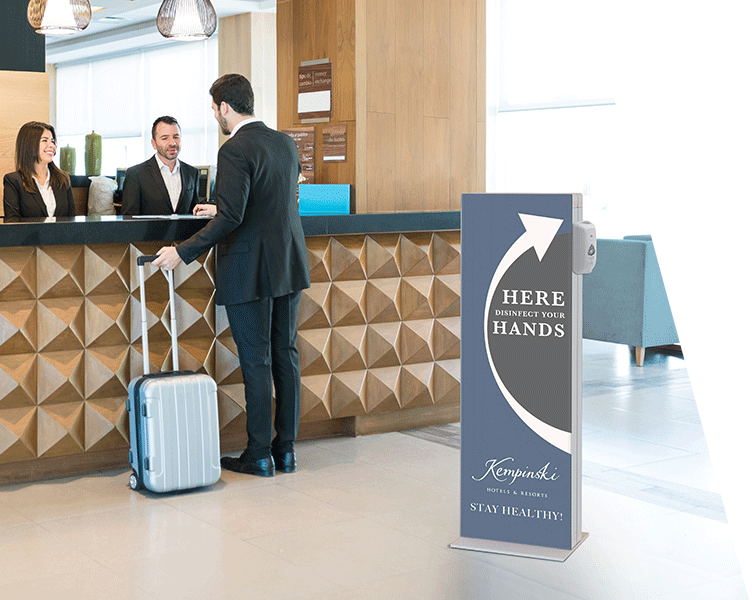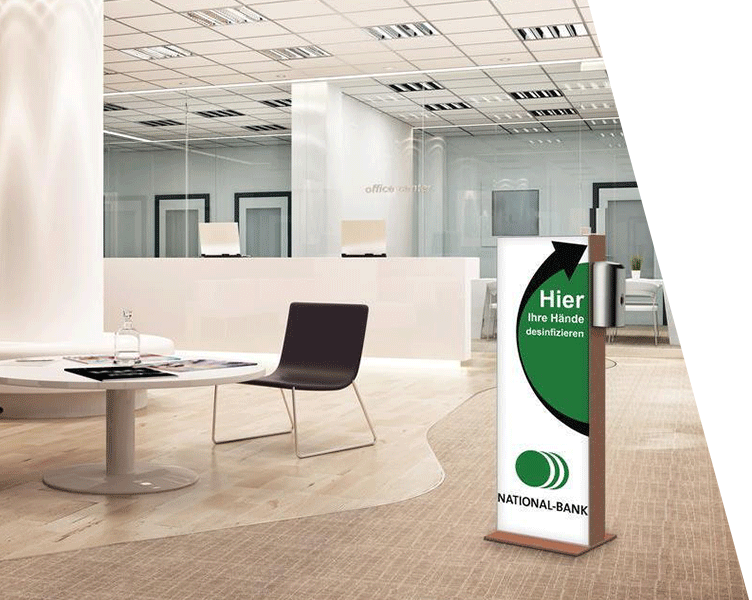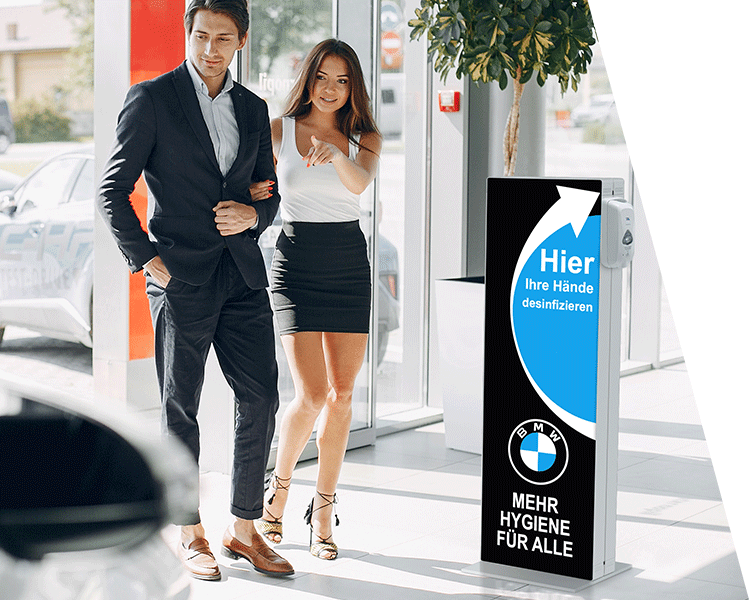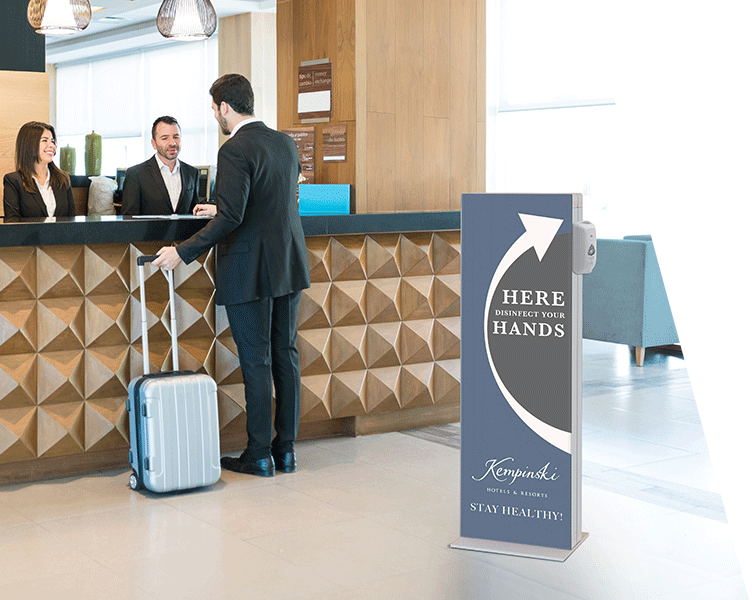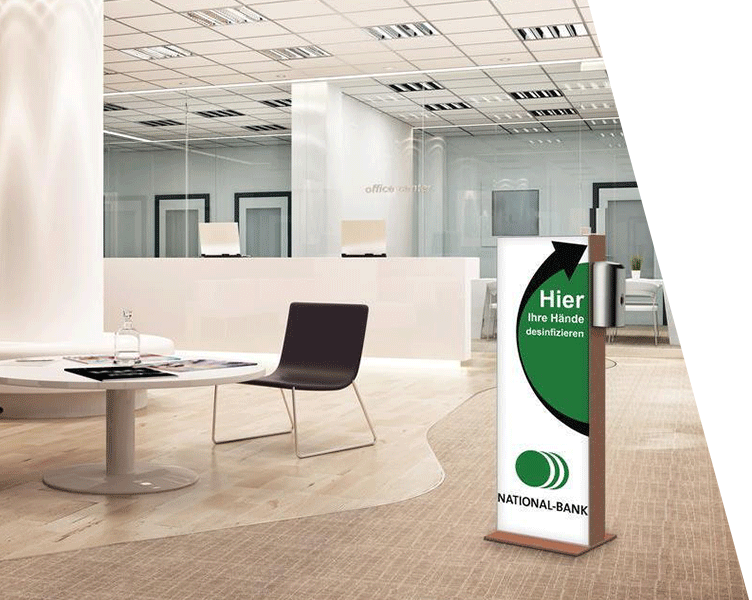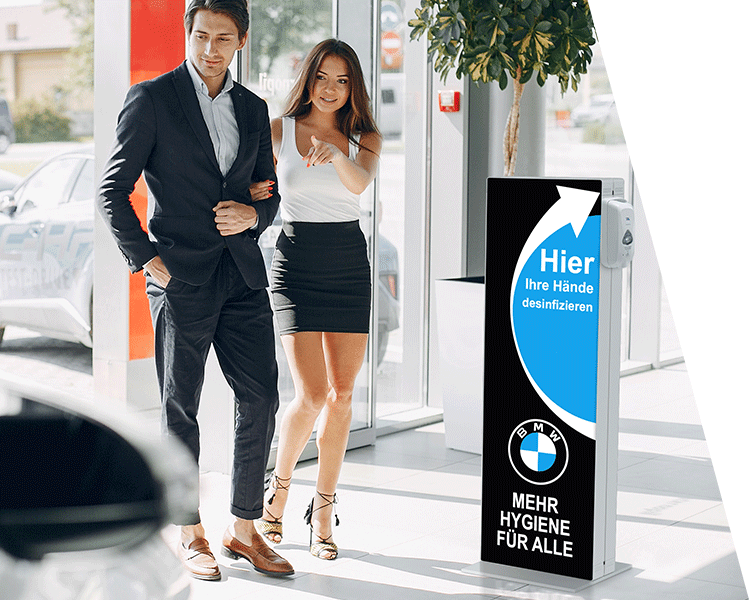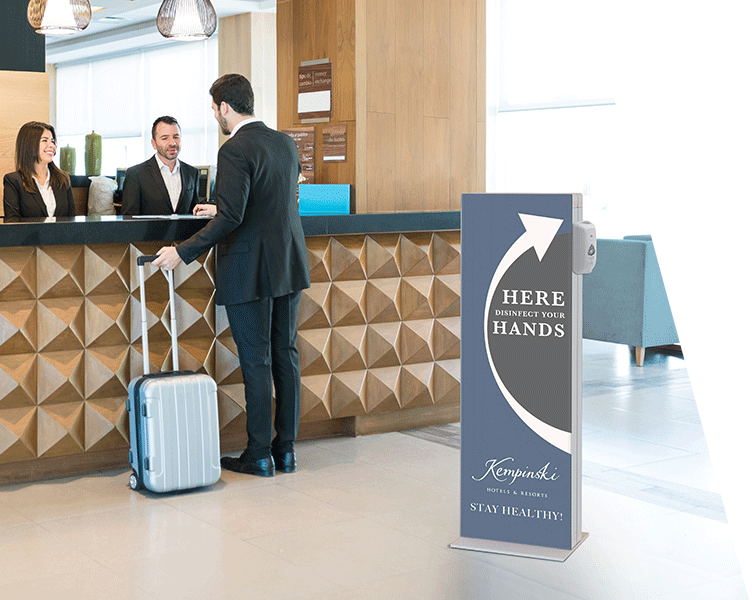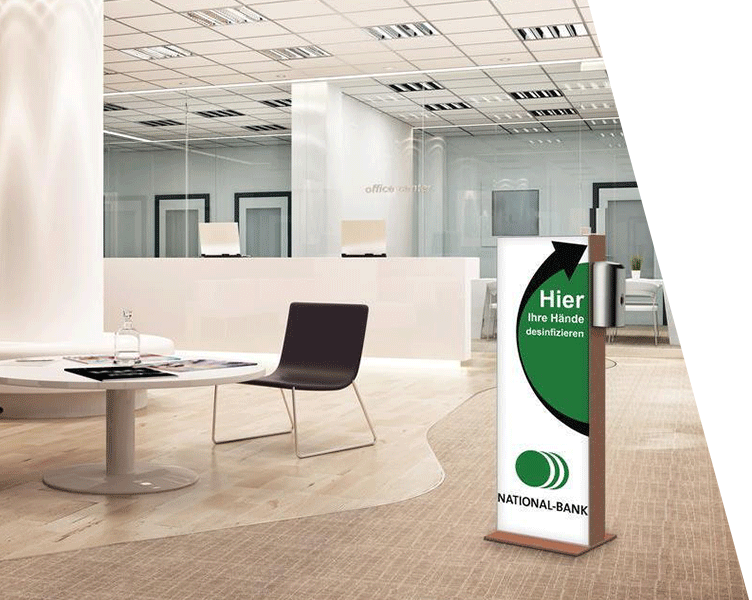 Feel free to use our 3D model to get a better impression of what you would buy.

PIXCARE is a brand of PIXLIP
The world market leader in LED illuminated advertising spaces